All instruments are for Human Surgical use only, if looking for Veterinary Instruments, please visit
GerVetUSA.com
, for Human Dental Instruments please visit
GerDentUSA.com
. (
Dismiss
)
Get Discount
on Your Next Order
Showing 1 to 2 of total 2 results
Collier Needle Holder holds and drives the needle through different tissues during the surgical procedure. It has multiple interesting features that make it ideal for use.
Here are some of the features:
• Fenestrated Jaws
• Ratchet Locking Mechanism
• Finger-ring Handles
• German Stainless Material
• Lightweight body
This needle holder can be a part of your first aid kit. They can be reused after proper sterilization.
Collier Needle Holder is suitable for holding the suturing needles in several surgeries. This instru ...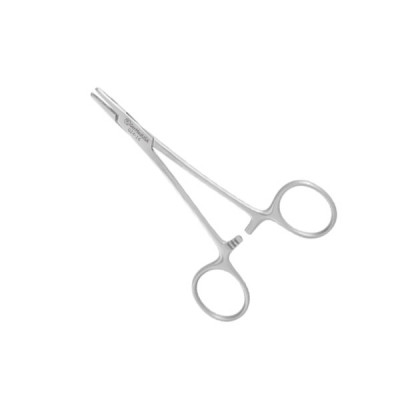 Collier Needle Holder is used to hold the needles during suturing or surgical procedures. It comes w ...
Multiple buying options, see details to choose according to your needs.