Ear Otoscope
Showing 1 to 1 of total 1 results
Ear Otoscope is used to examine the eardrum when no other method is available. It comes with a light, a funnel-shaped speculum, and a magnifying lens.
For example:
• Bruening Otoscope
They examine the mobility of the tympanic membrane in response to pressure changes.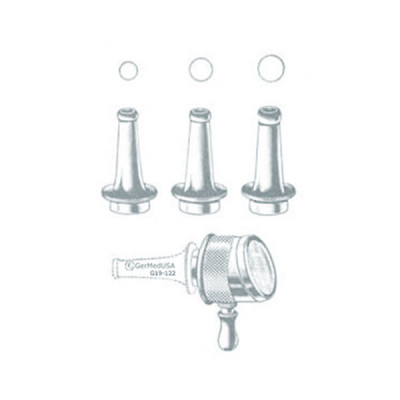 A Bruening otoscope is an ear instrument that surgeons use to get a clear view of the eardrums, tymp ...
Multiple SKUs Available