Ryder Needle Holder
Showing 1 to 3 of total 3 results
The Ryder Needle Holder is an amazing surgical instrument used for suturing procedures. The features include serrated or non-serrated tungsten carbide inserts along finger-ring handles and ratchet lock mechanism to provide perfect suturing during vascular surgeries. The long body of the needle holder is made of 100% medical-grade German stainless steel that provides unparalleled surgery. These incredible features allow the user to perform suturing without making any potential error. The stainless steel body of this amazing tool is rust-free, durable, and unbendable. When aim is to close the wound during microsurgical surgery, this equipment can be used. The Ryder Needle Holder is reusable equipment that can play a vital role in numerous surgeries if cared properly. Cleaning and sterilization do not affect the body of the tools. They are lightweight and do not hurt the user's hands, wrist, and arm. Therefore, GerMedUSA manufactures a vast range of Ryder Needle Holder. Our exceptional tools are ideal to be a part of your amazing surgical kit.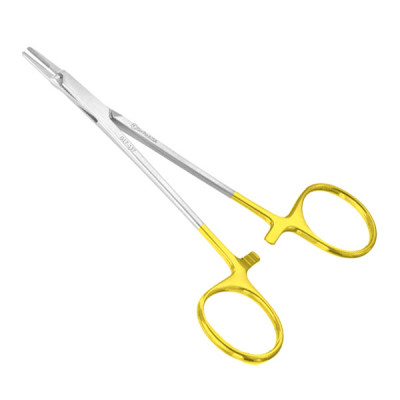 Ryder Needle Holder (French Eye) is a highly unique surgical instrument made up of German surgical s ...
Multiple SKUs Available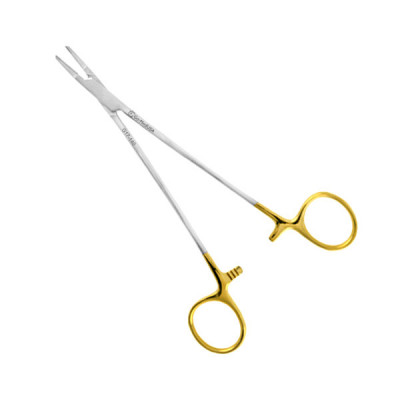 Mini Ryder Needle Holder is designed for holding small sutures. It is made up of stainless steel wit ...
Multiple SKUs Available
The instrument has narrow and cross-serrated tips allowing the use in the areas where needle holders ...
Multiple SKUs Available