All instruments are for Human Surgical use only, if looking for Veterinary Instruments, please visit
GerVetUSA.com
, for Human Dental Instruments please visit
GerDentUSA.com
. (
Dismiss
)
Get Discount
on Your Next Order
Showing 1 to 1 of total 1 results
Neurosurgery Tissue Forceps are used to hold and manipulate tissues during neurosurgical procedures. These forceps come with teethed tips that ensure a strong grip over the tissues.
Here are some of the types:
• Adson Forceps
• Semken Tissue Forceps
• Gerald Tissue Forceps
• Ferris Smith Tissue Forceps
These forceps have serrated thumb handles that are easy to control and maneuver.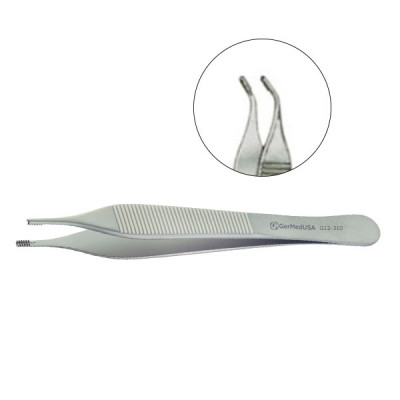 Tissue Forceps Neurosurgery are widely used to handle and manipulate delicate brain tissues during n ...
Multiple buying options, see details to choose according to your needs.