Neurosurgery Tissue Forceps
Showing 1 to 1 of total 1 results
The Neurosurgery Tissue Forceps are amazing surgical instruments used to harvest bone and manipulate tissue during neurosurgical procedures. They can also be used in the dressing, especially for suturing procedures. The features include teeth that are serrated or delicate along with a tweezer-shaped body. They play a vital role in delicate and complicated neurosurgical procedures.

A variety of sizes, styles, and types are used according to the required surgery. The instruments are lightweight and rustproof. These reusable instruments can be used if sterilized properly. Environmental changes, heat, and pressure do not affect the body of the tools. Thus, we offer Neurosurgery Tissue Forceps with many variations. Our tools are unbendable and can perform several surgeries for years.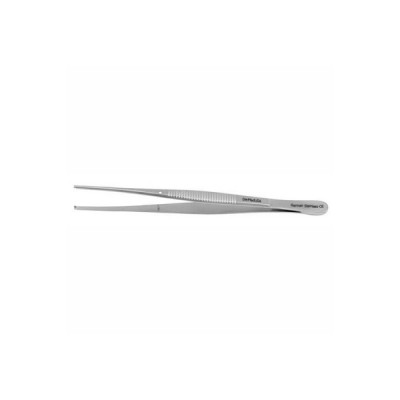 Tissue Forceps Neurosurgery are widely used to handle and manipulate delicate brain tissues during n ...
Multiple SKUs Available