Doyen Intestinal Forceps
Showing 1 to 2 of total 2 results
The Doyen Intestinal Forceps are excellent surgical instruments used for grasping large organs and tissues. Most commonly, they are used in intestinal surgeries. The features include finger-ring handles and ratchet lock technology, a hinge, and long curved or straight inserts. Nowadays, surgeons use a variety of variations to meet surgical needs and requirements. The fine quality 100% medical-grade German stainless steel body of the forceps can be sterilized easily. The heat and pressure while sterilizing the tools do not affect the functioning of the instruments. These intestinal forceps are nonreactive, solid, and exceptionally balanced. While not inflicting injury to the muscles and veins, these tools aid in firm and smooth holdings. The unique sterilizable designs are ideal for providing confidence to the user in the operating room.
GerMedUSA designs and manufactures Doyen Intestinal Forceps that are perfect to be a part of your surgical kit. These forceps are reusable tools that can be cleaned and sterilized easily. Our versatile forceps are perfect to be a part of your unique surgical kit for the long term. These instruments are widely preferred to perform a broad range of surgical operations. We can also design our surgeons' custom kit packs according to their needs. The instruments are all fine, durable, and sharp.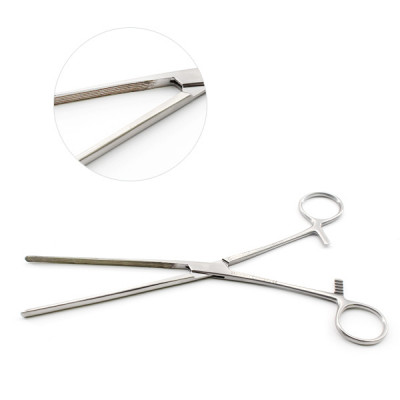 Doyen Intestinal Forceps are widely used to grasp the intestinal tissues securely during surgical pr ...
Multiple SKUs Available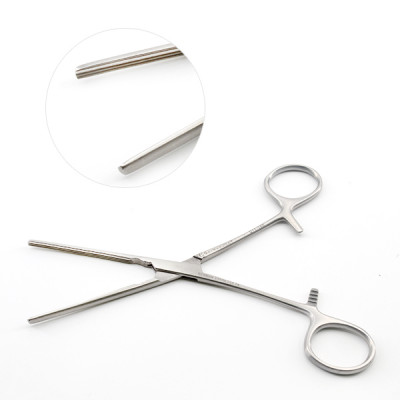 Baby Doyen Intestinal Forceps are used to grasp and enclose delicate structures such as the intestin ...
Multiple SKUs Available