Irrigation Tubes
Showing 1 to 1 of total 1 results
The Irrigation Tubes are incredible surgical instruments used to clean and remove fluids from the surgical site during myringotomy or ear pathology procedures. The surgeon quickly removes and rinses mastoid air cells and other material from the middle ear. A variety of Irrigation Tubes is used in neurosurgery according to the surgeons' preferences. These Irrigation tubes are made of 100% German medical-grade stainless steel. They are lightweight and rustproof.
Moreover, these reusable instruments are easy to be sterilized after use—heat and pressure do not affect them. The suction and irrigation mechanism expedite surgery time in the operating room. We offer Irrigation Tubes with many variations. Our tools are ideal to be a part of your unique surgical kit.
GerMedUSA offers an extensive range of surgical instruments with multiple variations. Our versatile instruments are perfect to be a part of your amazing surgical kit for years. These instruments are widely preferred to perform a broad range of surgical operations. We can also design our surgeons' custom kit packs according to their needs. The instruments are all fine, durable, and sharp.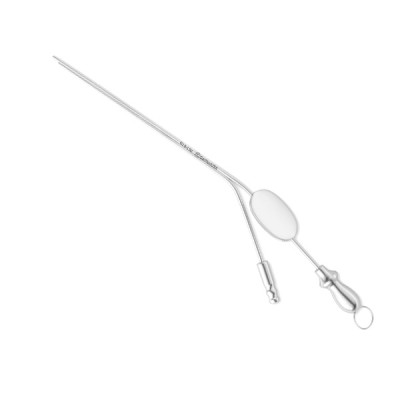 House Suction Irrigator is a useful medical instrument used for ear pathology operations. It feature ...
Multiple SKUs Available