All instruments are for Human Surgical use only, if looking for Veterinary Instruments, please visit
GerVetUSA.com
, for Human Dental Instruments please visit
GerDentUSA.com
. (
Dismiss
)
Get Discount
on Your Next Order
Showing 1 to 1 of total 1 results
Snook Ovariectomy hooks color-coated are the fine specialized surgical instruments used in removing one or both ovaries in females to treat an ovarian cyst, ovarian cancer, or some other related problem. They have a curved button tip working end with an ergonomic handle. Besides, they have stainless steel material having rainbow color coatings. These coatings make them highly visible to surgeons.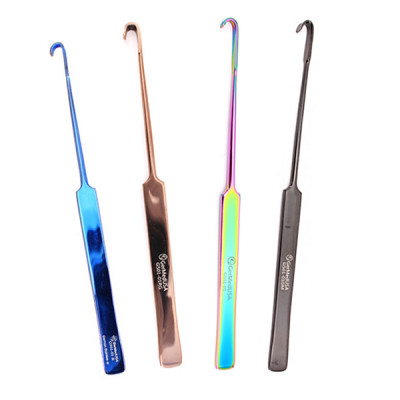 Snook Hook Color Coated is a specially designed instrument with a curved button tip used to manipula ...
Multiple buying options, see details to choose according to your needs.