Plastic Surgical Needle Holders
Showing 1 to 3 of total 3 results
The Plastic Surgical Needle Holders are amazing surgical instruments. These needle holders are used for holding and manipulating small and curved needles during plastic surgery suturing procedures. The features include self-open spring or scissors-style ring handles along with robust jaws. Moreover, these instruments are also used to do perfect stitches while reducing the damage to nearby tissue. The needle holder is ideal for performing smooth, accurate, and quick suturing. These tools are helpful and allow technicians to perform hygienically and error-free surgery. The body of the tools is made of 100% medical-grade stainless material.
GerMedUSA has been committed to providing its customer with the highest quality instruments. We are a Real manufacturer and supplier of surgical instruments ranging from typical to sophisticated instruments required for surgeries. However, we customize further that our scope and range of instruments are not limited to displayed products. We also craft your customized instruments if it is not depicted in our catalog. All our instruments are sharp, durable, and for long-term use.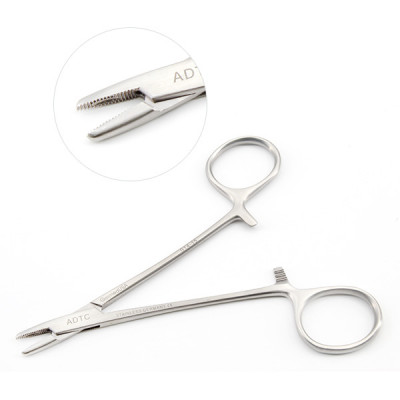 Plastic Surgical Needle Holders are used to hold the fine needles while suturing or other plastic su ...
Multiple SKUs Available
Collier Needle Holder is used to hold the needles during suturing or surgical procedures. It feature ...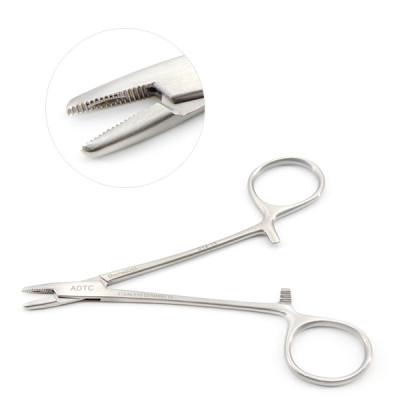 Derf Needle Holder is an incredible instrument used for holding needles. The short serrated jaws hel ...