Troutman Barraquer Colibri Corneal Forceps
Showing 1 to 1 of total 1 results
Troutman Barraquer Colibri Corneal Forceps are used during keratoplasty procedures to handle the corneal tissue. They are specifically designed to deliver an atraumatic application.
Here are some of the features:
• Fine Teeth
• German Stainless Material
• Atraumatic Design
• Thumb Handle
These Forceps are manufactured with high-quality German forged stainless material that makes them strong and resistant to rust and corrosion.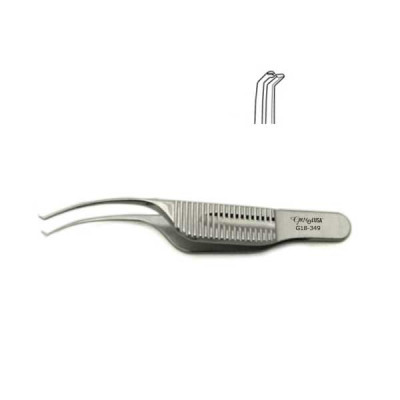 Troutman Barraquer Colibri Type Corneal Utility Forceps are used for handling corneal tissue during ...
Multiple SKUs Available