Murphy Rake Retractor
Showing 1 to 1 of total 1 results
Murphy Rake Retractor is a surgical instrument ideal for retracting tissues during the procedure to provide a better view of the surgical site. Its structure resembles a rake.
Here are some of the features:
• Two to six prongs
• Finger grip
• Sharp or blunt tips
• Lightweight body
The finger grips at the end provide better control over the instrument. It ensures the atraumatic process and keeps the surrounding tissue safe from harm.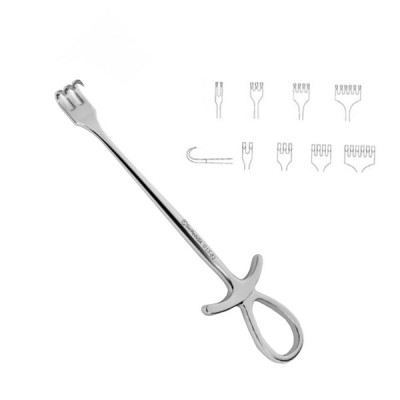 The Murphy rake retractor is a versatile surgery instrument used to retract the tissues for enhanced ...
Multiple SKUs Available