Wire Cutting Scissors - Standard
Showing 1 to 2 of total 2 results
The Wire Cutting Scissors-Standard are robust surgical instruments used for cutting hard and soft wires without any slipping. These scissors feature finger-ring handles, a slightly waved shaft, and small inserts. One blade of the insert is serrated, and the other is flat. These indispensable tools are considered an essential tool in hospitals/clinics. Generally, they are found in first-aid kits, dental kits, post-mortem kits, etc. This equipment is remarkably long-lasting, robust, and sharp to cut the wires smoothly without making any errors. The unique design of these scissors makes them versatile for a wide range of surgical procedures. These scissors are an essential part of clinics and OR settings.
The body of the instrument is made of 100% German medical-grade stainless steel. So, they are reliable, rustproof, and lightweight. Moreover, they can be used for years after sterilization. Experts suggest that tools must be cleaned soon after surgery, but no later than 10 minutes.
GerMedUSA offers the wire cutting scissors- standard. Our Scissors are perfect to be part of your surgical kit and first aid kit. Our streamlined range of instruments comes with multiple variations to accommodate every healthcare sector and surgeon's preferences.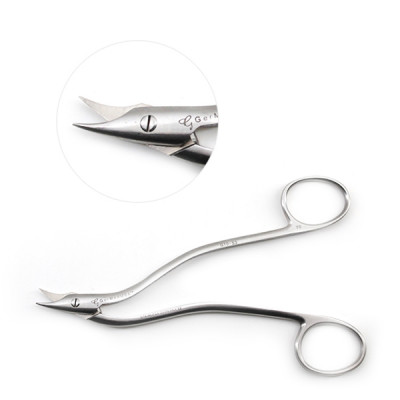 Heath Wire-Cutting Scissors are widely used for wire and ligature cutting. These scissors come in mu ...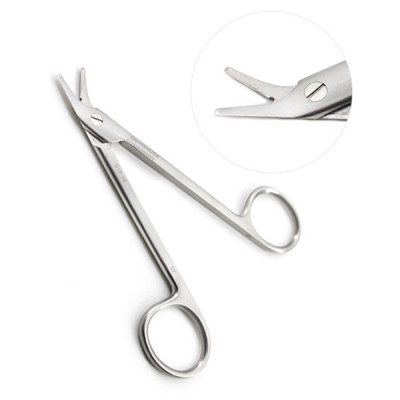 Wire Cutting Scissors 4 3/4" Angled, One Serrated Blade