All instruments are for Human Surgical use only, if looking for Veterinary Instruments, please visit
GerVetUSA.com
, for Human Dental Instruments please visit
GerDentUSA.com
. (
Dismiss
)
Get Discount
on Your Next Order
Showing 1 to 1 of total 1 results
Neurological Hammer is used to check the reflexes in tendons in order to detect any irregularities or defects in the nervous system.
For Example:
• Buck Neuro Hammer with Pin and Brush
These hammers are lightweight, rustproof, and durable. They are easy to handle and use.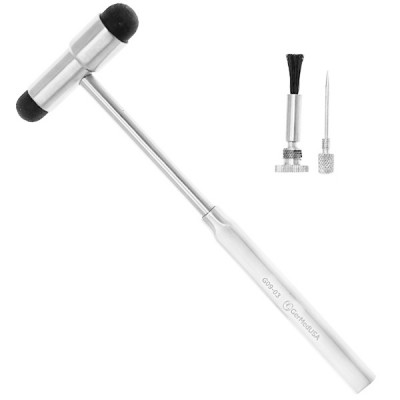 Buck Neuro Hammer With Pin and Brush is designed to elicit neurological responses and myotatic refle ...