Cardiovascular and Thoracic Retractors
Showing 1 to 2 of total 2 results
The Cardiovascular and Thoracic Retractors are surgical instruments widely used to keep the surgical site in an open position and hold back or retract organs and other tissues during thoracic surgical procedures. The features include multiple prongs on a single working hand along with a resistible and non-slippery handle. Surgeons use a variety of handheld retractors for this purpose. All tools are not created equal. So, surgeons used tools according to the required surgery. These retractors are scientifically designed and manufactured with medical-grade stainless steel. They are rustproof and lightweight. Moreover, they reduce the time of the operating room surgeries. They are reusable and can be used after sterilization.
Israel Retractor and Allison Lung Retractor are incredible cardiovascular instruments along with multiple surgical features. All these instruments come in multiple variations to accommodate healthcare professionals in a wide range of surgical procedures.
Keeping in view, GerMedUSA offers an extensive range of Cardiovascular and Thoracic Retractors with multiple variations. Our equipment is perfect to be a part of your unique surgical kit for years if cared for properly. We also offer customization options; if you want your desired instruments to satisfy your personal surgical need and preferences.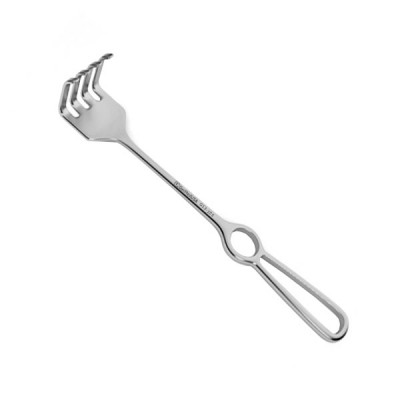 Israel Retractor is a standard surgical instrument used for orthopedic surgeries to retract massive ...
Multiple SKUs Available
Allison Lung Retractor is suitable for holding lung tissues during cardiovascular surgical procedure ...