All instruments are for Human Surgical use only, if looking for Veterinary Instruments, please visit
GerVetUSA.com
, for Human Dental Instruments please visit
GerDentUSA.com
. (
Dismiss
)
Get Discount
on Your Next Order
Showing 1 to 1 of total 1 results
The Tap is used to pre-thread the bone. This orthopedic instrument is ideal for creating a channel for insertion.
These taps have the following features:
• Multiple sizes
• Calibrated
• Short Thread
The depth of the taping may vary in bones, and tapping can be made according to the depth of the bones.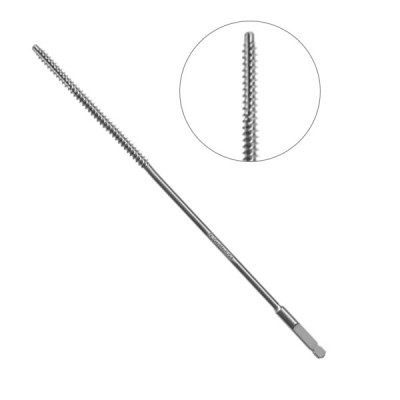 Bone tap bit is utilized for creating a threaded channel in bone for fixing a screw and insertion of ...
Multiple buying options, see details to choose according to your needs.