All instruments are for Human Surgical use only, if looking for Veterinary Instruments, please visit
GerVetUSA.com
, for Human Dental Instruments please visit
GerDentUSA.com
. (
Dismiss
)
Get Discount
on Your Next Order
Showing 1 to 1 of total 1 results
New Orleans Needle Holder is a German forged stainless finger-ring instrument used for grasping and driving needles through various tissues during suturing procedures.
Here are some of the features:
• Robust Structure
• German Stainless Body
• Ratchet Locking Mechanism
• Finger-ring Handle
This tool can be reused after proper cleaning and sterilization. It is also resistant to rust and corrosion.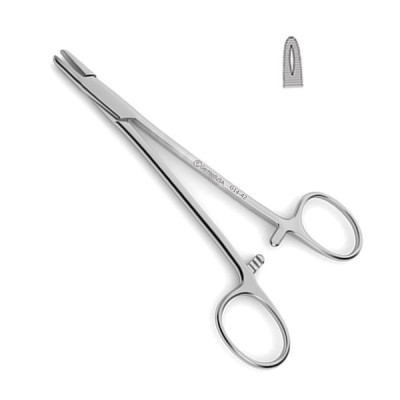 New Orleans Needle Holder contains ratcheted finger ring holders, and it is great for holding the su ...