Grasping Forceps
Showing 1 to 3 of total 3 results
For optimum performance, Grasping Forceps are made from Premium stainless material. These forceps feature serrated tips to ensure a firm grip on the meniscus. Both tips and the head are designed specifically to be highly robust while still small enough to allow simple movement in confined areas. Such tools come with the ability to adjust to make a firm grip. We provide a wide range of regular holding forceps, which are highly flexible and can be used in several different conditions. A surgeon may require a set of such instruments required to conduct medical care. The body of the Instrument is made of 100% medical-grade stainless steel. This metal keeps it lightweight and rustproof. Low maintenance is required due to having high tensile strength and resistance against environmental changes. The stainless steel body renders the surface inert to many chemical reactions, thus giving a phenomenal built-in corrosion resistance, specifically in the internal human body environment.

GerMedUSA has created versatile orthopedic graspers for practitioners. Such grasping instruments can be used during the process to provide grasping and access. The instruments are all accurate, robust, and sharp. Hence, they can be reused after sterilization. We are a leading manufacturer and supplier with our own production units. Thus, we deal directly with the buyer to reduce the instrument cost as there is no third-party claim in the transaction. Our fine instruments are sharp, strong, and robust. Our well-trained team is dedicated to providing high-quality instruments. We also provide customized packaging on your special demand. Our instruments are what is our privilege, which is nothing less than "SUPERIORITY." Please let us know; we will help you in getting customization instruments accordingly.
Orthopedic grasper uses a serrated tip to ensure a firm grip on the meniscus. It is made of premium ...
Multiple SKUs Available
Grasper Rongeur is a highly versatile surgical instrument and is widely used to rongeur tissues or s ...
Multiple SKUs Available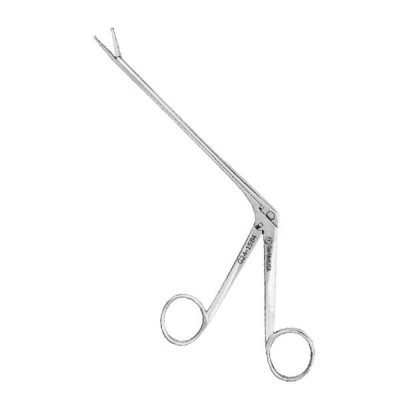 Hoen Grasping Forceps are used in multiple surgical procedures due to their unique design. These ort ...