All instruments are for Human Surgical use only, if looking for Veterinary Instruments, please visit
GerVetUSA.com
, for Human Dental Instruments please visit
GerDentUSA.com
. (
Dismiss
)
Get Discount
on Your Next Order
Showing 1 to 1 of total 1 results
These specially designed scissors instruments are used for removing bandages. They have a bottom blade long and sharp to cut the bandage in an atraumatic way. They are crafted from surgical-grade stainless steel and can be used after sterilization.
Our bandage scissors are perfect for removing the bandages without hurting the skin. We offer ergonomically designed a large variety of these instruments perfect for both left and right hands.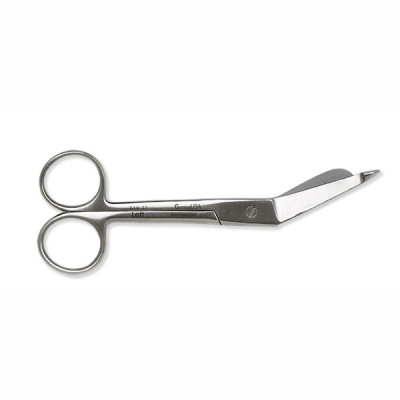 The Left-Handed Bandage Scissors are made for left-handed surgeons or medical practitioners who face ...
Multiple buying options, see details to choose according to your needs.