Kelly Forceps
Showing 1 to 2 of total 2 results
Kelly Forceps are incredible surgical instruments and widely used for firm clamping of tissues. These scissors-like forceps come in straight or curved patterns. The forceps feature adjustable interlocking cross arms and finger-ring grip intended for blood vessel constrictions during surgeries where blood loss prevention is required. The serrated or grooved blades assure easy and smooth manipulation of tissues. These instruments are a form of hemostat used in surgical conditions involving blockage of the bloodstream. The rounded or straight-shaped jaws are partly closed, which can also allow for blunt dissection. These forceps are available in multiple sizes and styles to accommodate multiple surgical procedures.
These mosquito forceps are general-purpose surgical and EMS tools that are also used to grasp small objects. The unique design helps the surgeons to get better access in those tight places where reach is difficult. The finger ring handles assure precise performance during surgical procedures. It comes in multiple variations to accommodate healthcare professionals in a wide range of medical approaches.
The instrument is crafted from high-quality German surgical stainless material, so these instruments are reusable after sterilization. The stainless instrument is lightweight and rustproof. Environmental changes do not affect the instrument body.
GerMedUSA has obtained all the equipment required to perform various surgeries. Our instruments are made from high-grade material to increase durability and longevity. We have created this exclusive instrument with the help of professionals. Our advancement in medical devices has allowed a much more comprehensive diagnosis. We have worked hard to make general surgery instruments and other tools for various medical conditions to be developed.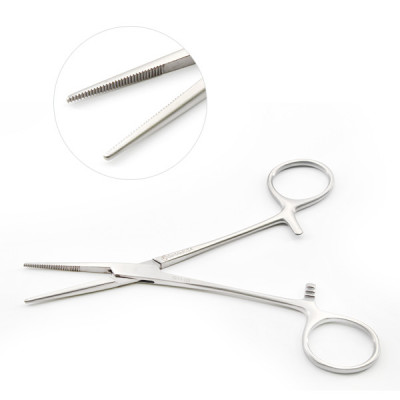 Kelly Hemostatic Forceps are widely used to clamp large and delicate blood vessels, dissect soft tis ...
Multiple SKUs Available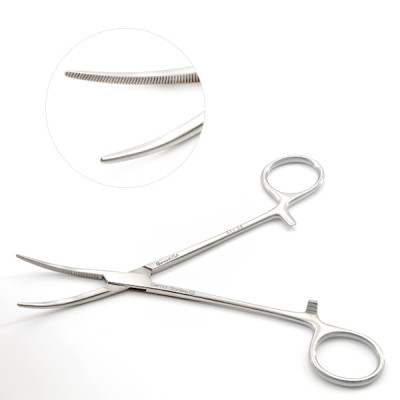 Rankin Kelly Forceps are primarily used for clamping and manipulating fatty and large tissues. These ...
Multiple SKUs Available