Dermal Needle Holders
Showing 1 to 2 of total 2 results
Dermal Needle Holder is an instrument widely used during wound closure or suturing process. As needed, the forceps feature-heavy collection of 16 mm tips for use with tougher suturing needles and a securely clamped. Based on the physician's choice, there are both straight and angled profiles. These needle holders are also known as "Needle Drivers" or "Needle Forceps." These instruments commonly have textured tips that give a secure hold. Most instruments have a ratchet or locking mechanism for a firm grip. Some instruments feature TC inserts that are more durable as compared to other metals.

Mostly, these instruments are crafted from high-quality German surgical stainless material. So, all stainless instruments are perfect for long-term use. After sterilization, all our instruments are reusable. The body of the instrument is lightweight and rustproof. All our instruments are crafted with a broad range of variations, sizes, and styles to accommodate healthcare professionals.

We also offer customization if you have not found the instrument in our catalog. All customized instruments are perfect to be a part of your surgical kit. Crile Wood Needle Holders and Baumgartner Needle Holders are excellent patterns of the needle holder.

GerMedUSA brings the topmost Instrument designed with the help of experts. All of the Instruments are manufactured with German Forged stainless steel. These instruments can also be used for providing visualization and access during the procedure. All of the instruments are reliable, sturdy, and sharp. Hence after sterilization, the instruments can be reused for the long term.
Contact us or join us @ live chat for more information!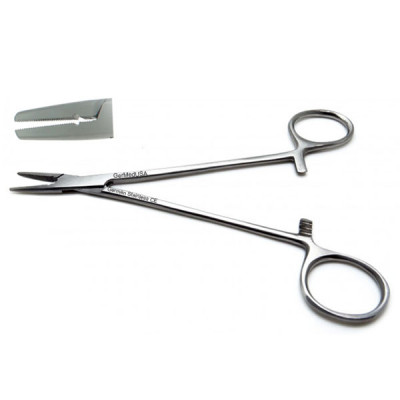 Crile Wood Needle Holders are widely used for securely and firm holding of small needles during sutu ...
Multiple SKUs Available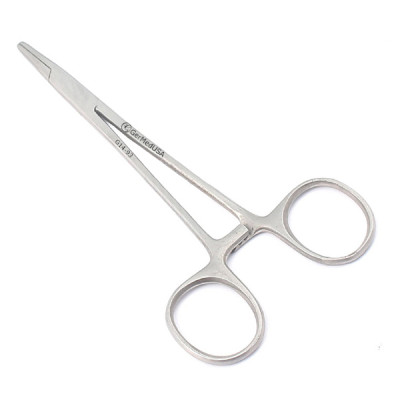 Baumgartner Needle Holder is widely used for holding long needles and dense suture material. The ins ...
Multiple SKUs Available