All instruments are for Human Surgical use only, if looking for Veterinary Instruments, please visit
GerVetUSA.com
, for Human Dental Instruments please visit
GerDentUSA.com
. (
Dismiss
)
Get Discount
on Your Next Order
Showing 1 to 1 of total 1 results
Cast Breaker is designed for a wide range of orthopedic surgeries, including cast cutting settled with plaster. These instruments are widely recommended for repairing fractures and bone alignment procedures.
• Overall length 9 1/4"
• Double-Spring Action
• Superior Quality Metal
• Slightly curved Jaws
Our instruments are all perfect, long-lasting, and sharp. After sterilization, these instruments are reusable.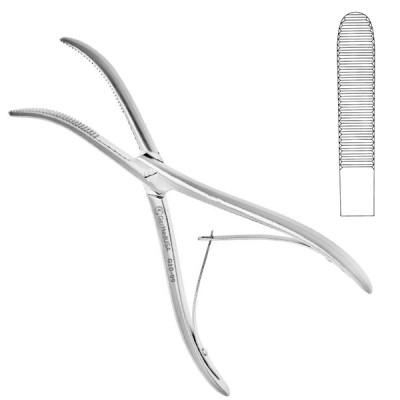 Wolf Boehler Cast Breaker widely used for breaking apart plaster casts. This unique instrument comes ...