All instruments are for Human Surgical use only, if looking for Veterinary Instruments, please visit
GerVetUSA.com
, for Human Dental Instruments please visit
GerDentUSA.com
. (
Dismiss
)
Get Discount
on Your Next Order
Showing 1 to 2 of total 2 results
Jacobson Needle Holder is used during cardiothoracic surgical procedures for holding suturing needles. It is most commonly used in microvascular procedures.
Here are some of the features:
• Curved or Straight Profiles
• Serrated Carbide Jaws
• German Stainless Structure
• Multiple Sizes
This tool is used in both heavy and fine suturing procedures. The strong serrated jaws grasp the needle firmly, leaving no chance of slipping or turning.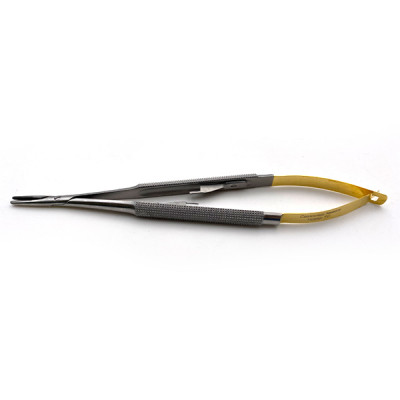 Jacobson Microvascular Needle Holder is made to hold the needles in cardiothoracic and microvascular ...
Multiple buying options, see details to choose according to your needs.
This 7" straight needle holder, manufactured from lightweight and robust titanium, provides an ergon ...