All instruments are for Human Surgical use only, if looking for Veterinary Instruments, please visit
GerVetUSA.com
, for Human Dental Instruments please visit
GerDentUSA.com
. (
Dismiss
)
Get Discount
on Your Next Order
Showing 1 to 1 of total 1 results
Our Bone Impactors are designed to tap bone grafts and bone parts in place with less trauma. The high-quality orthopedic impactors are also helpful for the insertion of implant devices, i.e., acetabular cups.
Some of the significant features are:
• Nylon Tip
• Overall length 6 ½"
• Aluminum Handle
• Premium Grade
We offer the finest surgical instruments manufactured from German surgical stainless steel. All instruments are ideally used for long-term duration.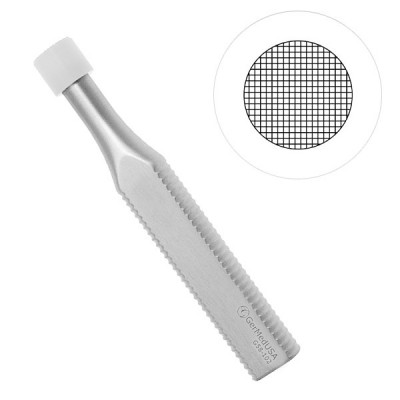 Bone Impactors tap bone fragments or bone parts into place without causing any damage. The ratchet a ...
Multiple buying options, see details to choose according to your needs.