All instruments are for Human Surgical use only, if looking for Veterinary Instruments, please visit
GerVetUSA.com
, for Human Dental Instruments please visit
GerDentUSA.com
. (
Dismiss
)
Get Discount
on Your Next Order
Showing 1 to 1 of total 1 results
Reverdin Needles are used during sewing and suturing procedures. The thread passes through the small hole that can be opened or closed using the slide near the handle. Here are some of the features:
• Multiple Designs
• Small Thread Hole
• German Stainless Steel
These suture needs are lightweight and rustproof. They can withstand high temperatures and environmental pressures.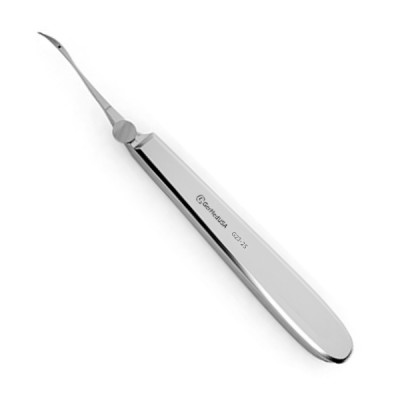 Reverdin Suture Needles are used during sewing or suturing of the surgical site. These surgical need ...
Multiple buying options, see details to choose according to your needs.