Babcock Beasley Forceps
Showing 1 to 1 of total 1 results
The Babcock Beasley Forceps are surgical instruments used for grasping delicate tissues. Generally, they play a vital role in laparotomy and intestinal surgical procedures. These forceps are similar to Allis Forceps, but they are less traumatic. The features embody tweezers-style non-perforated body and cross points. The fine quality 100% medical-grade German stainless steel body of the forceps can be sterilized easily. The heat and pressure while disinfecting the tools do not affect them. These instruments are nonreactive, solid, and exceptionally balanced. While not inflicting injury to the muscles and veins, these tools aid in firm and smooth holdings. The unique autoclavable designs are ideal for providing confidence to the user in the operating room.
GerMedUSA offers Babcock Beasley Forceps that are flawless to be a part of your surgical kit. We also offer custom instrument kits for your clinic and OR settings. These surgery tools and instruments are now available at very economical rates.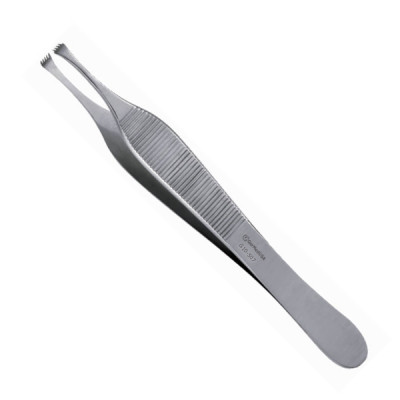 Beasley Babcock Tissue Forceps are used for holding tissues while suturing. The delicate design make ...