Ryder Needle Holders TCI
Showing 1 to 3 of total 3 results
The Ryder Needle Holders TCI are incredible surgical instruments. They help to hold very small suture needles with their serrated cross tips during surgery. Generally, they are used in cardiovascular, plastic surgery, and neurosurgical procedures. When the aim is to reach such narrow places where wide tips cannot reach, these instruments work best. The body of the needle holders is made of medical-grade stainless steel and tungsten carbide. Tungsten carbide is robust, durable, and stronger than stainless steel. All tools are not created equal. Today, a variety of needle holders are used according to the surgeon's preferences. The firm grip provides exceptional confidence to the practitioner in the operating room. These needle holders are lightweight, rust-free, and reliable.

Therefore, GerMedUSA offers a vast range of Needle Holders with multiple variations. Our exceptional needle holders are ideal to be a part of your unique surgical kit. All these instruments are sharp, durable, and robust. We also offer customization of the instruments if you have not found the instrument in our catalog of your choice.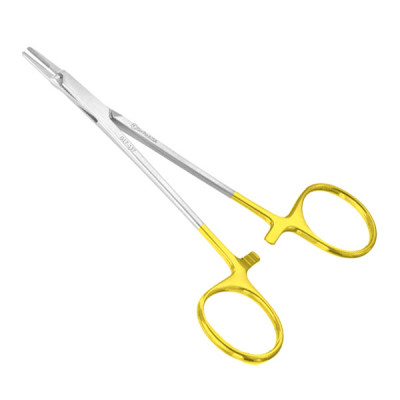 Ryder Needle Holder (French Eye) is a highly unique surgical instrument made up of German surgical s ...
Multiple SKUs Available
The instrument has narrow and cross-serrated tips allowing the use in the areas where needle holders ...
Multiple SKUs Available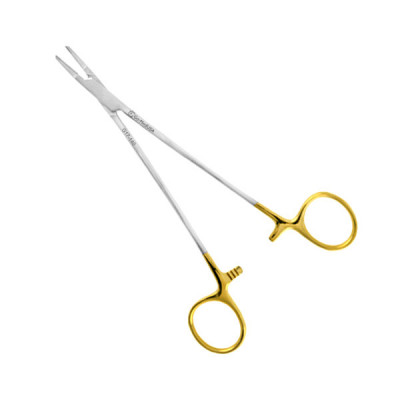 Mini Ryder Needle Holder is designed for holding small sutures. It is made up of stainless steel wit ...
Multiple SKUs Available