All instruments are for Human Surgical use only, if looking for Veterinary Instruments, please visit
GerVetUSA.com
, for Human Dental Instruments please visit
GerDentUSA.com
. (
Dismiss
)
Get Discount
on Your Next Order
Showing 1 to 1 of total 1 results
Nasal Saw is ideal for removing bony fragments, cutting bony tissues in otolaryngology procedures, and reducing dorsal hump. Here are some of the types:
• Joseph-Maltz Angular Saw Left
• Joseph Maltz Angular Saw Right
This tool is manufactured with high-quality German stainless material that keeps it strong and makes it resistant to rust and corrosion.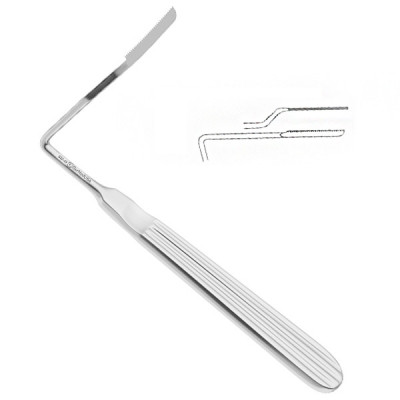 The Joseph-Maltz Nasal Saw is a surgeon's hand extension in otolaryngology procedures, such as when ...
Multiple buying options, see details to choose according to your needs.