All instruments are for Human Surgical use only, if looking for Veterinary Instruments, please visit
GerVetUSA.com
, for Human Dental Instruments please visit
GerDentUSA.com
. (
Dismiss
)
Get Discount
on Your Next Order
Showing 1 to 1 of total 1 results
Cooley Needle Holder is a surgical tool used to hold and pass suturing needles through tissues. They are usually used in cardiac procedures.
Here are some of the features:
• Finger-ring Handle
• Tungsten Carbide Inserts
• Delicate Structure
• Slender Shanks
• Serrated Jaws
• Ratchet-locking Mechanism
• Reusable
This tool is autoclavable and can withstand environmental changes. It has a lightweight body and a robust structure.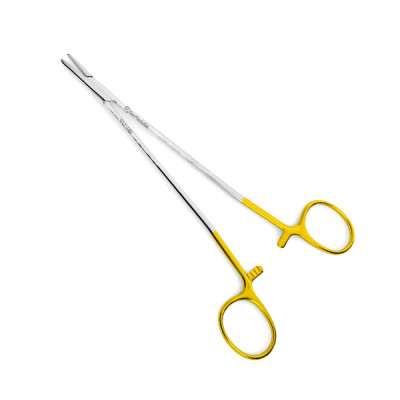 Cooley Needle Holder has tungsten carbide inserts and German stainless material to make it durable f ...
Multiple buying options, see details to choose according to your needs.