Cooley Needle Holder
Showing 1 to 1 of total 1 results
Cooley Needle Holder is a surgical tool used to hold and pass suturing needles through tissues. They are usually used in cardiac procedures.
Here are some of the features:
• Finger-ring Handle
• Tungsten Carbide Inserts
• Delicate Structure
• Slender Shanks
• Serrated Jaws
• Ratchet-locking Mechanism
• Reusable
This tool is autoclavable and can withstand environmental changes. It has a lightweight body and a robust structure.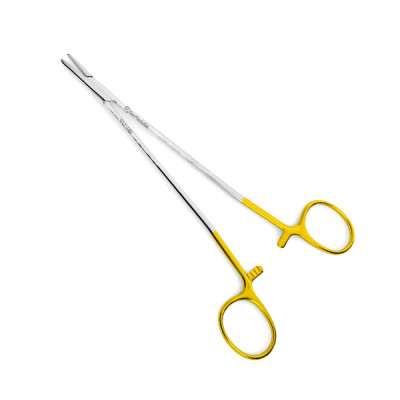 Cooley Needle Holder is made up of stainless steel, and tungsten carbide inserts give the durable In ...
Multiple SKUs Available