All instruments are for Human Surgical use only, if looking for Veterinary Instruments, please visit
GerVetUSA.com
, for Human Dental Instruments please visit
GerDentUSA.com
. (
Dismiss
)
Get Discount
on Your Next Order
Showing 1 to 1 of total 1 results
Dressing Forceps are used to hold dressings and gauzes during the surgery. These forceps can also extract dead and infected tissues or foreign material from the wound.
Here are some of the features:
• Multiple Sizes
• Serrated Jaws
• German Stainless
• Autoclavable
These forceps resemble tweezers in structure. Their blunt tips are ideal for atraumatic use.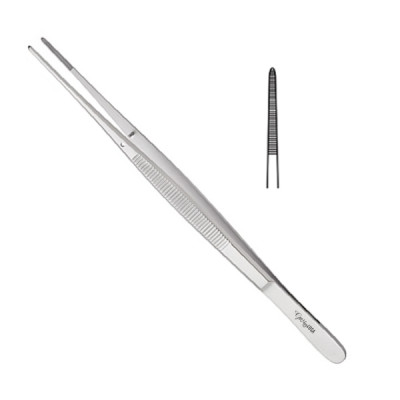 Potts Smith Dressing Forceps are used in grasping, mobilizing, and holding the surgical dressings. T ...
Multiple buying options, see details to choose according to your needs.