Kirschner Wires
Showing 1 to 3 of total 3 results
The Kirschner Wires are orthopedic surgical tools used to repair fractures. These wires are stabilized wires or pins widely used to hold broken bones together in orthopedic surgery. These wires or pins are required to be removed as soon as the fractures are healed. However, they can be used according to the nature of the fracture. Moreover, a variety of K Wires are available for the ease of the customers. These thin metallic wires are also helpful for holding the plate while the drill guide is placed onto the lateral end of the plate. These wires are made of 100% medical-grade stainless steel. Moreover, this metal keeps them lightweight and rust-free. This incredible tool can be smoothly inserted and extracted from the body of the patients.
GerMedUSA has manufactured an extensive range of Kirschner Wires with multiple variations. Therefore, our wires and pins are perfect to be a part of your unique orthopedic surgery kit. All these instruments are sharp, durable, and robust.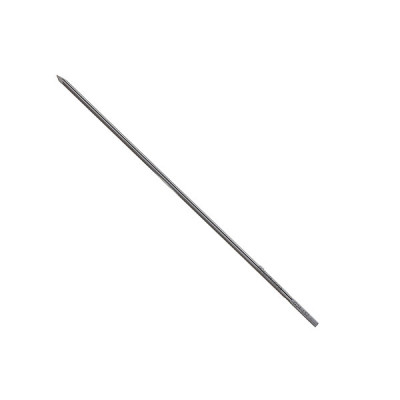 Kirschner wires flat end is used in several orthopedic surgical procedures. It is built with German ...
Multiple SKUs Available

This orthopedic surgical instrument is widely used to hold fractured bones. It's both ends have need ...

This type of Kirschner Wires can easily pass through the bone incisions of 1.1mm diameter to hold fr ...