Debakey Needle Holder
Showing 1 to 1 of total 1 results
Debakey Needle Holder is used for holding needles for the purpose of suturing. The jaws are specially designed to grip the suturing needle firmly.
Here are some of the features:
• Ratchet Lock Technology
• Finger-ring Handle
• Tungsten Carbide Jaws
• Lightweight body
Tungsten carbide makes the instrument five times stronger than the standard ones. It ensures nonskid use and helps in avoiding clumsy accidents.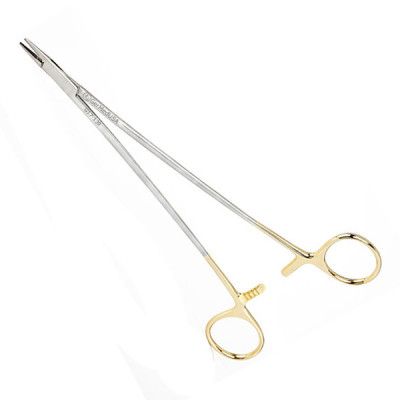 Debakey Needle Holder is a versatile instrument and designed to hold the needles firmly. It comes wi ...