Micro Adson Tissue Forceps
Showing 1 to 1 of total 1 results
Micro Adson Tissue Forceps are used to hold and manipulate delicate tissues during microsurgical procedures. They come with a serrated thumb handle that is easier to use and provides better control over the instrument.
Here are some of the features:
• Precise Working
• Teethed Tips
• Serrated Thumb Handle
• Ideal Size
• German Stainless Material
They are available with multiple structural designs. You can get the ones with teeth or serrations for atraumatic use.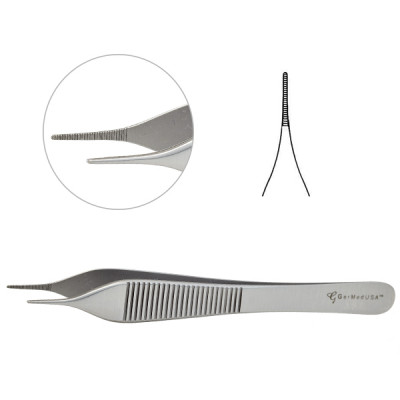 Micro Adson Tissue Forceps are suitable for handling tissues in several medical practices. They come ...
Multiple SKUs Available