Neurosurgery Curettes
Showing 1 to 2 of total 2 results
Neurosurgery Curettes are incredible microsurgical instruments used to remove and scrape off tissues for sampling and debriding. They are ideal for minimizing excessive pain and promoting wound healing. These curettes play a vital role in precise and delicate surgical procedures. The features are a loop, ring, or spoon-shaped along with a handle. The edges are either sharp or blunt. Nowadays, surgeons use various styles, sizes, and types of curettes to meet the requirements of the wound in neurosurgery.
However, these tools are made of supreme quality medical-grade stainless steel. These curettes are reusable, lightweight, and rustproof. These neurosurgical curettes can be easily sterilized—heat and pressure do not affect them. Moreover, they are ideal for performing error-free surgery. We manufacture an extensive range of Neurosurgery Curettes with many variations. Our tools are ideal to be a part of your unique surgical kit.
Keeping in view, GerMedUSA offers an extensive range of surgical curettes with multiple variations. Our clamps are perfect to be a part of your amazing surgical kit for years. Our multifaceted instruments are widely preferred to perform a broad range of surgical operations. We can also design and produce our surgeons' custom kit packs according to their needs. The instruments are all fine, durable, and sharp.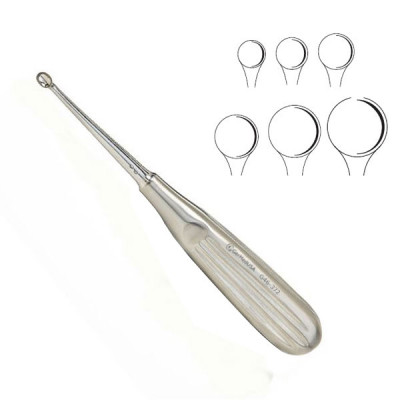 Neurosurgical Brun Bone Curette is well-suited in curetting bone and many other neurosurgical proced ...
Multiple SKUs Available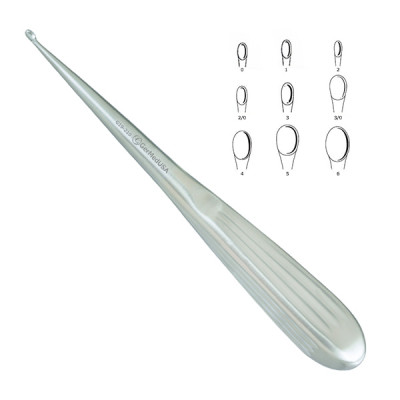 Hibbs Spratt Spinal fusion Curettes are used during spinal fusion procedures. It is made from premiu ...
Multiple SKUs Available