Eye Curettes
Showing 1 to 1 of total 1 results
Eye Curettes are standard instruments used to extract cysts or lid masses. The curette includes a sharp curved blade that helps remove the lid's mass and is best using Eye Curettes. Moreover, the curette contains a serrated edge to better grip removed tissue. These single-ended instruments are perfect to be a part of your ophthalmic instrument kit. These instruments are crafted from German surgical stainless material, so these instruments are reusable after sterilization. The stainless instruments are lightweight and rustproof. Our instruments are ideal for long-term use. Low maintenance is required due to having high tensile strength and resistance against environmental changes. The stainless steel body renders the surface inert to many chemical reactions, thus giving an exceptional built-in corrosion resistance, specifically in the internal human body environment. They are reusable tools that can be cleaned and sterilized easily.

GerMedUSA has brought the solution to all surgeons around the globe. Introducing a perfect instrument for eye procedures, these corneal instruments offer the support of general surgeries at every level. Without comprising upon the material's quality, German forged stainless steel has been used to produce every instrument. For executing any general surgery, a surgeon may need a set of basic instruments. Keeping these requirements in mind, we have designed a unique yet efficient tool for surgeons. All of the instruments are reliable, sturdy, and sharp. Hence after sterilization, they can be reused.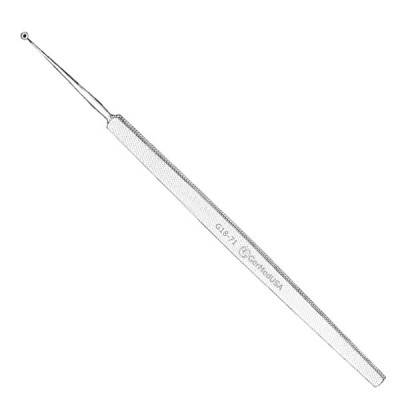 Meyhoefer Chalazion Curette is specifically designed to remove Chalazion. It has multiple combinatio ...
Multiple SKUs Available