Knapp Retractor
Showing 1 to 1 of total 1 results
Knapp Retractor is a surgical instrument used for retracting tissues and organs from the surgical site. They are commonly used in ophthalmic surgical procedures.
Here are some of the features:
• Long Ergonomic Handle
• Sharp or Blunt Tips
• 4 Robust Prongs
• Lightweight Body
• German Stainless Material
This tool is autoclavable and can withstand environmental changes. It has a strong and reliable structure that makes it ideal for use in surgical procedures.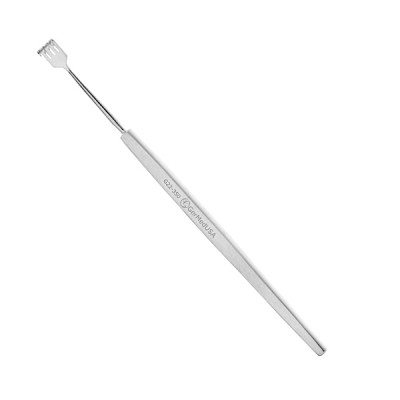 The Knapp retractor is a handheld surgical instrument used in various medical procedures to retract ...
Multiple SKUs Available