All instruments are for Human Surgical use only, if looking for Veterinary Instruments, please visit
GerVetUSA.com
, for Human Dental Instruments please visit
GerDentUSA.com
. (
Dismiss
)
Get Discount
on Your Next Order
Showing 1 to 1 of total 1 results
The Ligature Carriers are surgical instruments used to handle and manipulate ligatures during surgical procedures. They are ideal for use in urological surgical procedures. Here are some of them:
• Depuy-Weiss Ligature Carrier
These are available in both right and left designs. They are lightweight, atraumatic, reusable, and durable surgical instruments.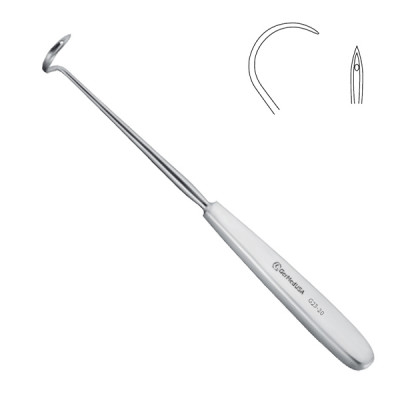 Depuy-Weiss Ligature Carrier 8 ½" used for the placement of ligatures, specifically for urology p ...
Multiple buying options, see details to choose according to your needs.