Martini Bone Curette
Showing 1 to 1 of total 1 results
Martini Bone Curette is crafted for use in scraping off parts of bone for testing or for smoothing off excessive bumps or growths. These orthopedic bone curettes have the following features:
• Double-Ended design
• Overall length 5 ½"
• 5mm Round Cups
• Superior Quality Metal
These surgical instruments come in multiple variations so that you can get the best one of your choice.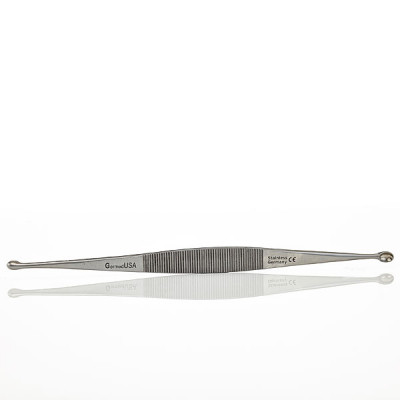 Martini Bone Curette is used to scrape bone. It is composed of German stainless and comes in several ...