Plastic Surgical Needle Holders
Showing 1 to 3 of total 3 results
The Plastic Surgical Needle Holders are amazing surgical instruments. They are used for holding and manipulating small and curved needles during plastic surgery suturing procedures. The features include self-open spring or scissors-style ring handles along with robust jaws. Moreover, these instruments are also used to do perfect stitches while reducing the damage to nearby tissue. They are ideal to perform smooth, accurate and quick suturing. These tools are helpful and allow technicians to perform hygienically and error-free surgery. The body of the tools is made of 100% medical-grade stainless steel. They are lightweight, rustproof, and long-lasting. Therefore, GerMedUSA offers Plastic Surgical Needle Holders with multiple variations. They are reusable and can be cleaned and sterilized easily. Our equipment is ideal to be a part of your amazing surgical kit.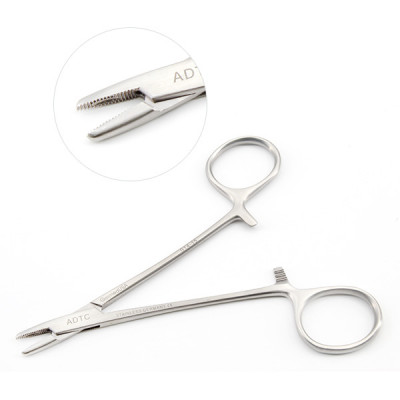 Plastic Surgical Needle Holders are widely used to hold the fine needles while suturing or other pla ...
Multiple SKUs Available
Collier Needle Holder is used to hold the needles during suturing or surgical procedures.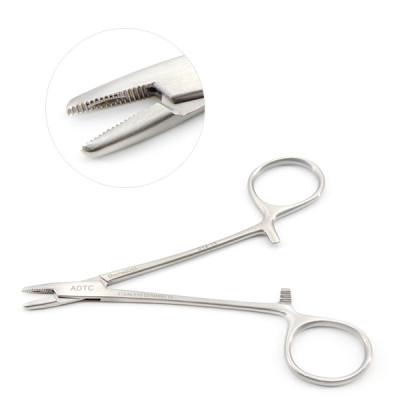 Derf Needle Holder is an incredible instrument used for holding needles.