All instruments are for Human Surgical use only, if looking for Veterinary Instruments, please visit
GerVetUSA.com
, for Human Dental Instruments please visit
GerDentUSA.com
. (
Dismiss
)
Get Discount
on Your Next Order
Showing 1 to 1 of total 1 results
Alexander Chisel is designed for slicing, scraping, and reshaping a bone.
These surgical chisels have the following features:
• Long shaft for easy access
• Blunt, flat end for hammering
• Sharpened blade end for easy cutting
This chisel is available in different sizes to accommodate multiple orthopedic cases.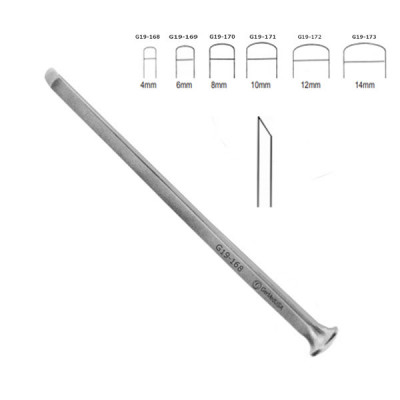 The Alexander Chisel is designed to use surgical procedures that require scraping, cutting, and resh ...
Multiple buying options, see details to choose according to your needs.