All instruments are for Human Surgical use only, if looking for Veterinary Instruments, please visit
GerVetUSA.com
, for Human Dental Instruments please visit
GerDentUSA.com
. (
Dismiss
)
Get Discount
on Your Next Order
Showing 1 to 1 of total 1 results
The Bunnell Hand Drill is used to insert wires and help the surgeons in making small diameter drills. It has a perfect body that fits into the palm and does not hurt the wrist or fingers.
Some of the significant features are:
• Overall length 6 ¼"
• Cannulated Max 4.0mm
• Easily Adjustable
• Premium Quality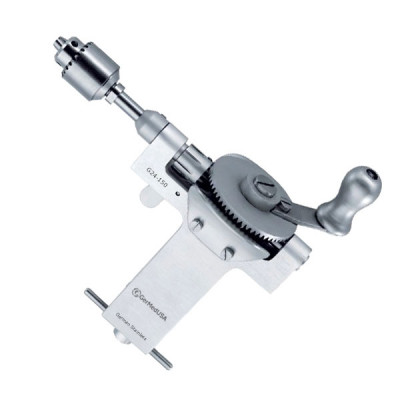 Bunnel drill is broadly used in neurosurgical procedures. This instrument comes in several variation ...