Cobb Osteotome
Showing 1 to 2 of total 2 results
The Cobb Osteotome is an orthopedic and neurosurgical instrument. It is used for creating a window in the skull or carve away to reshape the bone.
It is available in the following patterns:
• Curved Pattern
• Straight Pattern
The features include a large cylindrical handle with micro-serrations to provide a firm grip and an extended blade.
Cobb Osteotome curved is suitable for several orthopedic as well as neurosurgical procedures. It com ...
Multiple SKUs Available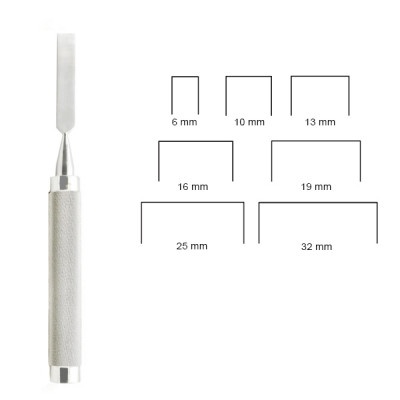 Cobb Osteotome Straight is suitable for several neurosurgical and orthopedic procedures. It is avail ...
Multiple SKUs Available