All instruments are for Human Surgical use only, if looking for Veterinary Instruments, please visit
GerVetUSA.com
, for Human Dental Instruments please visit
GerDentUSA.com
. (
Dismiss
)
Get Discount
on Your Next Order
Showing 1 to 1 of total 1 results
D'Errico Lamina Chisel is designed for effective bone cutting during orthopedic surgeries. Its stainless-steel cutting edge gives perfect results to the user during surgeries.
These instruments have the following features:
• Overall length 7 ½"
• 13mm Tip diameter
• German forged
• Reusable
These surgical instruments come up with multiple variations to operate with all ease.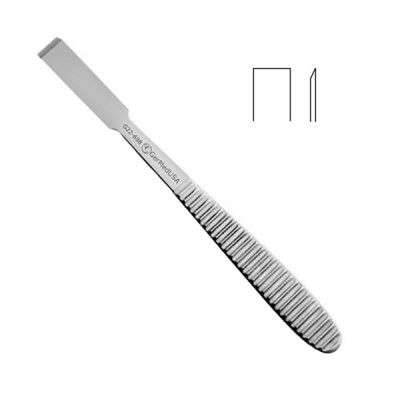 D'Errico Lamina Chisel is used for cutting soft tissues during surgical procedures. The instruments ...