All instruments are for Human Surgical use only, if looking for Veterinary Instruments, please visit
GerVetUSA.com
, for Human Dental Instruments please visit
GerDentUSA.com
. (
Dismiss
)
Get Discount
on Your Next Order
Showing 1 to 1 of total 1 results
Farabeuf Lambotte Bone Holding Forceps designed for bone holding and manipulation. These forceps are perfect for fracture repair procedures.
Some of the significant features are listed below:
• Adjustable Jaws
• Ratcheting Mechanism
• Superior Quality Metal
• Multiple Size
Our surgical instruments are manufactured with high-grade material to enhance longevity and sturdiness. As a result, the instruments are all fine, durable, and sharp.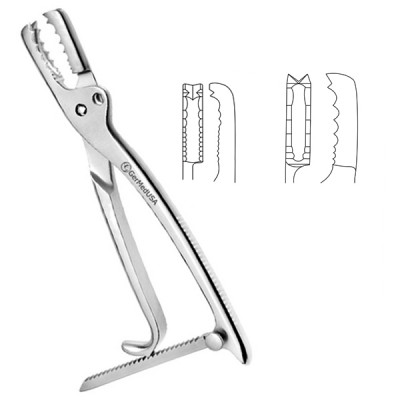 The Farabeuf Lambotte Forceps with Ratchet compress and grasp tissues during surgical procedures. Th ...
Multiple buying options, see details to choose according to your needs.