Kirschner Bow
Showing 1 to 1 of total 1 results
The Kirschner Bow is used to insert the wire to stabilize bone after surgical repair procedures. The bow is designed to apply a longitudinal force of tension that prevents rotation of the wire within the apparatus.
These instruments are presented in the following lengths:
• Size 5 3/4"
• Size 7 1/2"
• Size 9 1/2"
Kirschner Bow instruments are made of high-quality medical-grade stainless steel. They are lightweight and rust-free surgical instruments.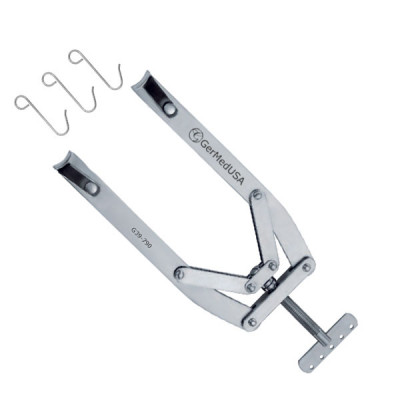 Kirschner bow is broadly used in several orthopedic surgeries. This instrument features a unique des ...
Multiple SKUs Available