Lexer Chisel
Showing 1 to 2 of total 2 results
Lexer Chisel is designed for use in orthopedic procedures that require bone chipping or carving.
These instruments have the following patterns:
• Mini Lexer Chisel
• Lexer Chisel
This chisel features a long slender neck that spreads out into a large flat blade that is ideal for grinding action along the bone and direct bone cutting.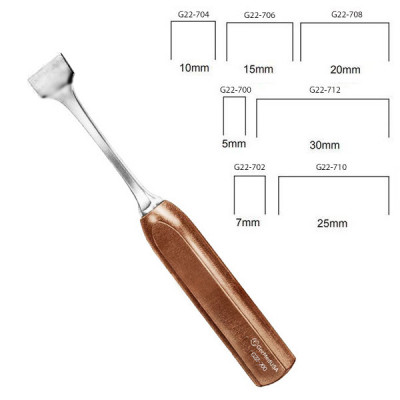 Lexer Chisel is designed to chip away or scrape a bone maneuver during orthopedic surgeries. In addi ...
Multiple SKUs Available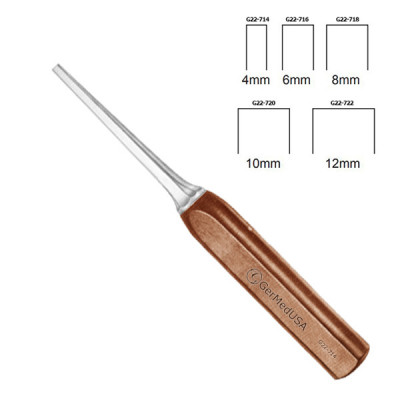 The Mini Lexer Chisel has a small body and a long handle. The chisel, along with mallets, can scrap ...
Multiple SKUs Available