All instruments are for Human Surgical use only, if looking for Veterinary Instruments, please visit
GerVetUSA.com
, for Human Dental Instruments please visit
GerDentUSA.com
. (
Dismiss
)
Get Discount
on Your Next Order
Showing 1 to 1 of total 1 results
The Lexer Osteotome is used for precise cutting or shaping of bone deformity in surgical procedures. It can also be used for harvesting bone grafts. It is available with the following patterns:
• 11" Angled 10mm Phenolic Handle
• 11" Angled 15mm Phenolic Handle
A vast array of sizes are available for the ease of the customers. These instruments are crafted from German surgical stainless material.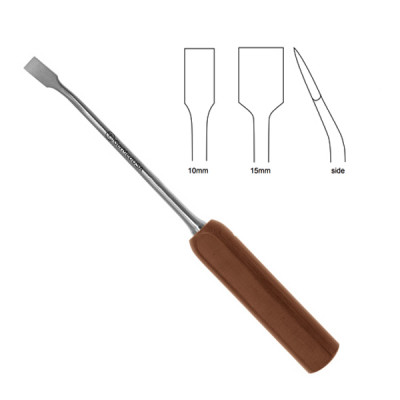 Lexer osteotome is a versatile orthopedic surgery instrument used for cutting and shaping bones in s ...
Multiple buying options, see details to choose according to your needs.