All instruments are for Human Surgical use only, if looking for Veterinary Instruments, please visit
GerVetUSA.com
, for Human Dental Instruments please visit
GerDentUSA.com
. (
Dismiss
)
Get Discount
on Your Next Order
Showing 1 to 1 of total 1 results
The Sheehan Osteotome is used to scrape layers of bone and tissue during orthopedic surgical procedures.
These orthopedic instruments have:
• Overall length 6 ¼"
• Straight Pattern
• Serrated Handle End
Our goal is to provide high-quality surgical supplies throughout the globe. We are ready to serve you with the best instruments services globally.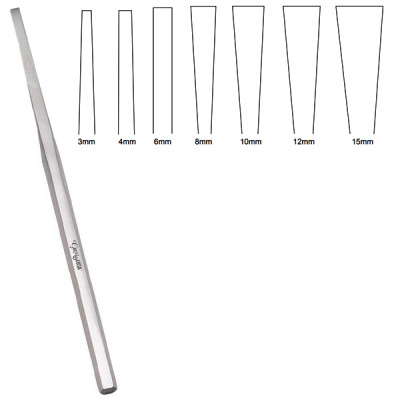 Sheehan osteotome assists in surgical procedures such as rhinoplasty. This instrument will let you r ...
Multiple buying options, see details to choose according to your needs.