Stille Type Chisel
Showing 1 to 1 of total 1 results
Stille Type Chisel is used to gouge out the bone during orthopedic surgeries. They are straight in shape and made of high-grade German stainless material.
These surgical instruments have the following features:
• Overall length 8"
• Multiple tip diameter
• Premium Grade
• Reusable
These instruments come in multiple variations to aid surgeons in a wide range of medical practices.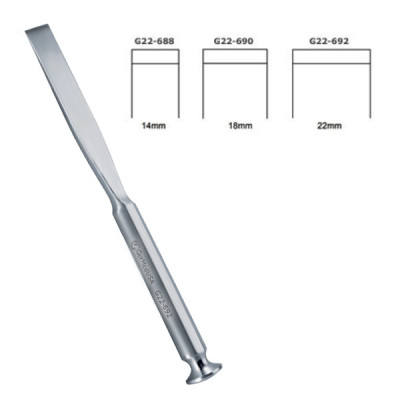 The Stille Type Chisels aids in bone gouging during orthopedic surgical procedures. The instrument i ...
Multiple SKUs Available