Hudson Brace
Showing 1 to 1 of total 1 results
Hudson Brace is designed for orthopedic surgeries in surgical fixation, regeneration, and correction of the skeleton and soft tissues. This orthopedic instrument resembles a hand crank, concave circular knob with rounded edges, and proximal end has a solid flat pattern.
Some of the significant features are:
• Grooved central portion
• Concave edges
• Cylindrical distal ends
• Parallel flat notches
It is made up of premium German stainless steel, and it comes with multiple variations so that you can choose the best one of your choice.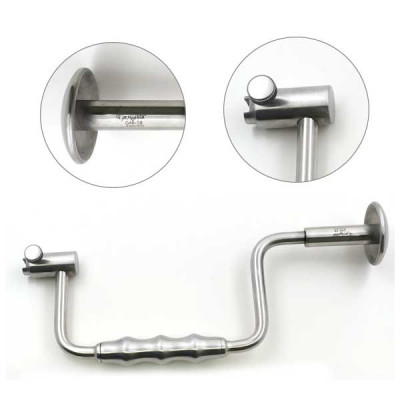 Hudson brace is suitable to be used in several surgical procedures. It is composed of German stainle ...
Multiple SKUs Available