Knife Handle
Showing 1 to 3 of total 3 results
The Knife Handle is a useful instrument used for holding versatile knives that are mainly used in deep incisions. Surgical knives play a vital role in several general surgical procedures. It is a general-purpose instrument with a cutting blade or edge often attached to a hilt or handle. The features include a comfortable and palm grip knife along with a locking chuck. Some patterns are also covered with colorful plastic. A variety of sizes, styles, and types are used according to the surgery's requirements and needs. The medical-grade German stainless body of the knife handle is robust. These handles are reusable, lightweight, and unbendable. This incredible instrument can be reused after sterilization. While in surgery, they do not breakdown or disassemble easily. GerMedUSA offers an extensive range of surgical instruments with multiple variations. Our versatile instruments are perfect to be a part of your unique surgical kit for years. These instruments are widely preferred to perform a broad range of surgical operations. We can also design our surgeons' custom kit packs according to their needs. The instruments are all fine, durable, and sharp.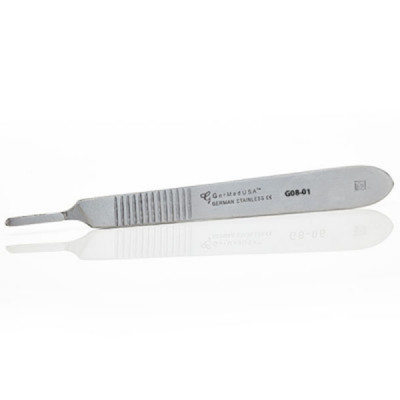 Medical Knives Handle made from high-grade German surgical stainless steel is widely used during sur ...
Multiple SKUs Available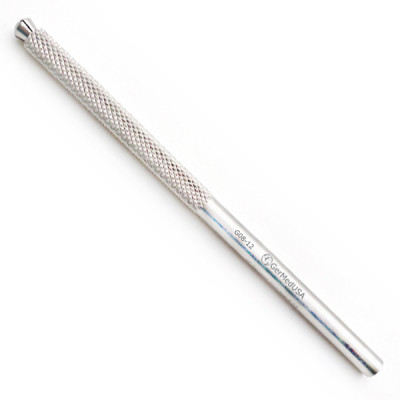 Microsurgical Beaver Blade is crafted using a groundless proprietary technology that produces a cons ...
Multiple SKUs Available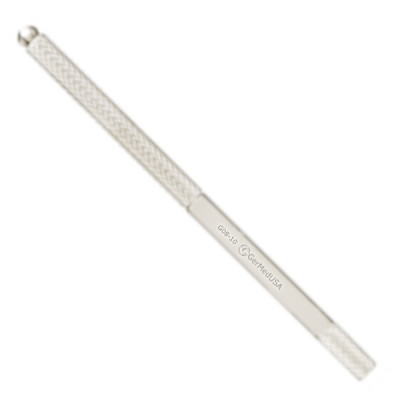 Miniature Blade Handle is specially designed to hold the micro scalpel blades for microsurgeries and ...
Multiple SKUs Available