Derf Needle Holder
Showing 1 to 2 of total 2 results
The Derf Needle Holder is an amazing surgical instrument used for holding small suturing needles. Generally, they are used in dental, plastic surgery, and ophthalmic surgical procedures. It has serrated-tips, robust shank, and comfortable ring-handles along with a ratchet lock mechanism. Some patterns have 100% German medical-grade stainless steel inserts, and some are with tungsten carbide. Tungsten carbide is five-times robust, durable, and stronger than stainless steel. Some patterns are also available with non-finger-ring handles. However, the body of the equipment is made of 100% high-quality German stainless steel. The Derf Needle Holder is lightweight and rustproof. Environmental changes such as heat or pressure do not affect the equipment. It is unbendable and highly reliable. Hence, it can be used after sterilization. Therefore, GerMedUSA offers an incredible Derf Needle Holder with multiple variations. Our needle holders are ideal to be a part of your everyday surgical kit.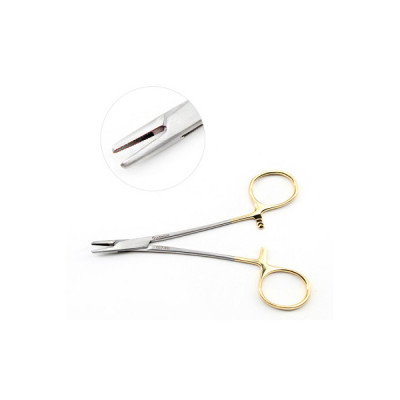 Derf Needle Holder Tungsten Carbide is designed to hold the needles firmly. It is manufactured from ...
Multiple SKUs Available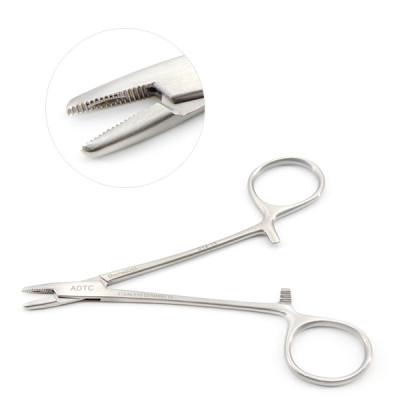 Derf Needle Holder is an incredible instrument used for holding needles.